Welcome to the BAKER Family Home page
Dedicated to Baker Family Genealogy.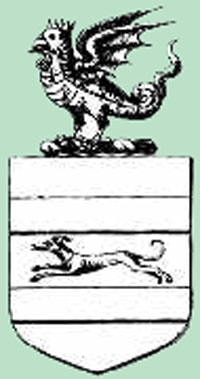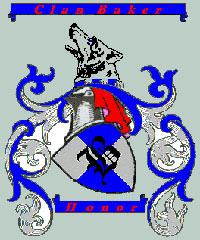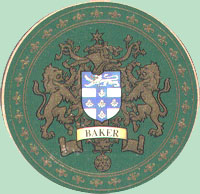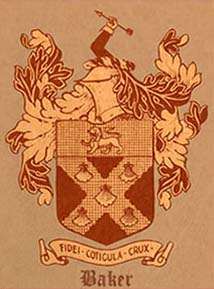 The Baker Coat of Arms that I found is on the left
See the background and Genealogy of this Coat of Arms.
The one in the middle was sent by Mark Baker. The one on the right was sent by Dan Baker.
Baker Information by State
Arkansas |+|Mississippi |+|Missouri |+|North Carolina |+|Ohio |+|South Carolina |+| Texas |+| Tennessee
Baker Family Trees
|+|All the Bakers 1850 &1860 Arkansas

|+|John Baker 1789 Tennessee to Arkansas
Baker Home Pages
|+|Ann Hannah Clark Baker (VA 1773 > KY) |+|Bradley-J-Baker |+|Dwight Daniel Baker (TX) |+|Harrison-S-Baker |+|Herbert-M-Baker |+|Martin Baker (VA 1773 > KY) |+|Richard-C-Baker-Jr |+|
Other Surnames with Baker Information Home Pages
Find your Baker Cousins - Baker DNA Project
Other Baker Information Sites
If you have any questions or comments, send email to: Questions at Bakerfamily.org

Links to other sites I work on